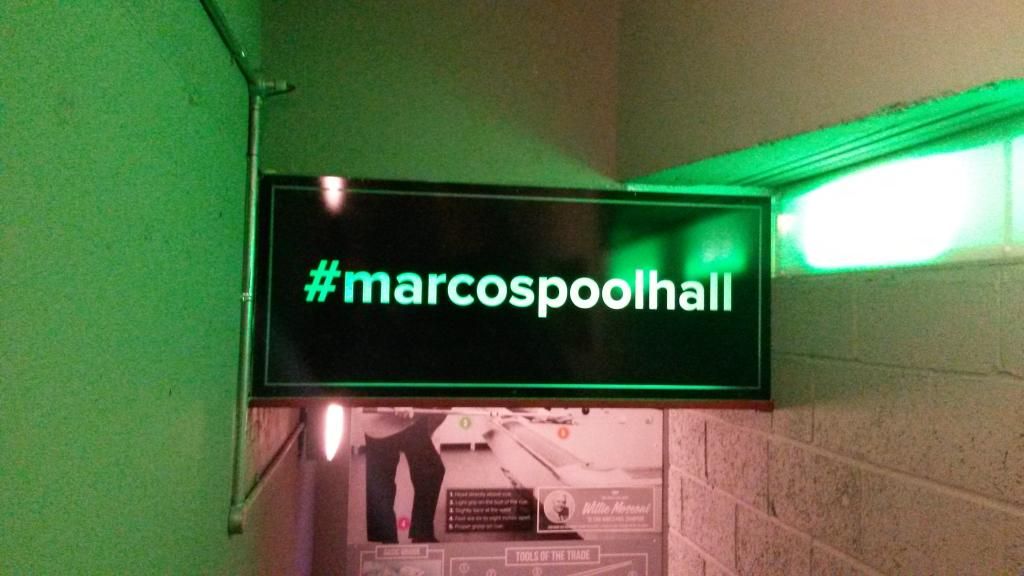 A few weeks ago I was contacted by Lucy at Hot Tin Roof, a PR agency in Edinburgh, to see if I fancied popping along to the reopening of Marcos Pizza & Pool Hall (previously Marcos Leisure) on Grove Street. I immediately jumped at the chance!
You see, back when I was 19 I worked in the old Marcos part-time and loved it so much I quit my government job a year later to work in Marcos full-time. I was mainly on reception or bar and eventually I ended up doing Little Marcos too, dressing up as Marco Bear and doing the hokey cokey. But it was by far the most fun job I've ever had. Marcos used to host 2 pool rooms (31 tables), a full-size competition snooker table, 2 private snooker rooms. Fitness classes, squash courts, a sports bar, a cafe, Little Marcos and the first free weight gym of it's kind in Edinburgh. I remember one night we had Snow Patrol playing downstairs, KT Tunstall playing upstairs and XFM DJs Paul and Fraser playing in the main bar - not too shabby.
I was absolutely gutted when the main building was demolished and student accommodation built, I had long since left to pastures new but it was a huge part of my life (cheesy I know) so hearing it was returning was just fantastic news.
So yesterday whilst standing in what was the old kitchen looking into the new bar it was quite surreal. The new bar is nice, clean, fresh, and a decent selection of beer starting from £3 a pint which isn't bad at all for being in town. There's even Goose!
There's also a good selection of bar food, pizza, nachos, chips, again all reasonably priced. Although I did miss the mini TVs on the bar taps that the old place had, those were ingenious.
The new pool hall is situation downstairs underneath the bar, make sure you stop for a 'selfie' with Marco Bear on your way down.
And also check out the history of Marcos on the walls.
Did you know Bruce 'The Boss' Springsteen trained in the gym at once!?
The new hall is hugely different from the old ones, and hugely different from any pool hall I've been in before.
We had a few games, ending in a 2-1 victory to Jamie, was pretty cool being the first people to ever play on table #1 though. I think there are about 17 pool tables and prices start at just £5 an hour. So in all honesty, get yourself and your mates along for some eats, drinks and pool stat!
The official opening is Wednesday 5th November.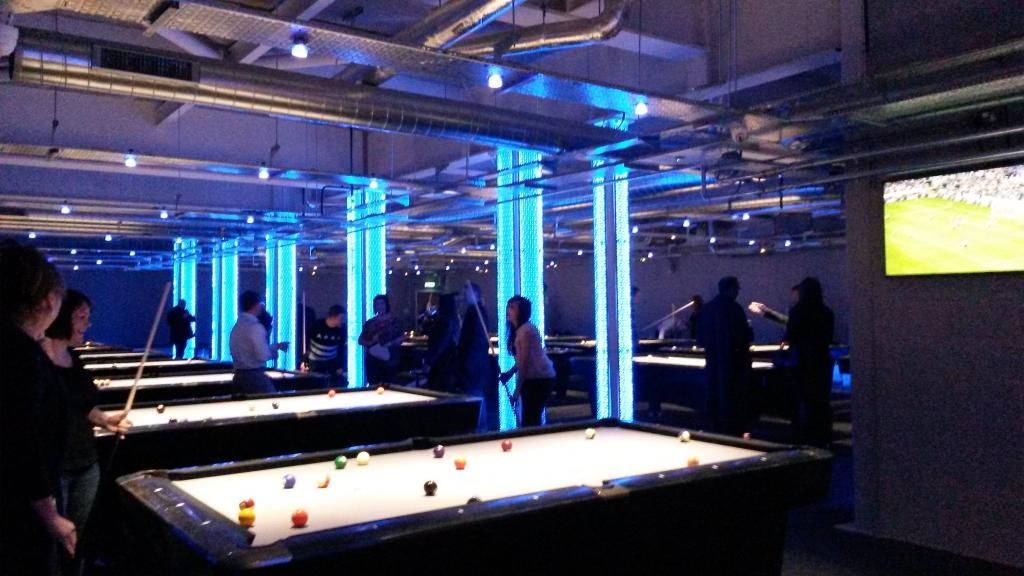 One of my favorite parts of the night - this picture.
I would honestly have a copy in my flat if I knew who the illustrator was.