If you would like to try Degustabox for yourself and get a cheeky £3 off your first box just click here.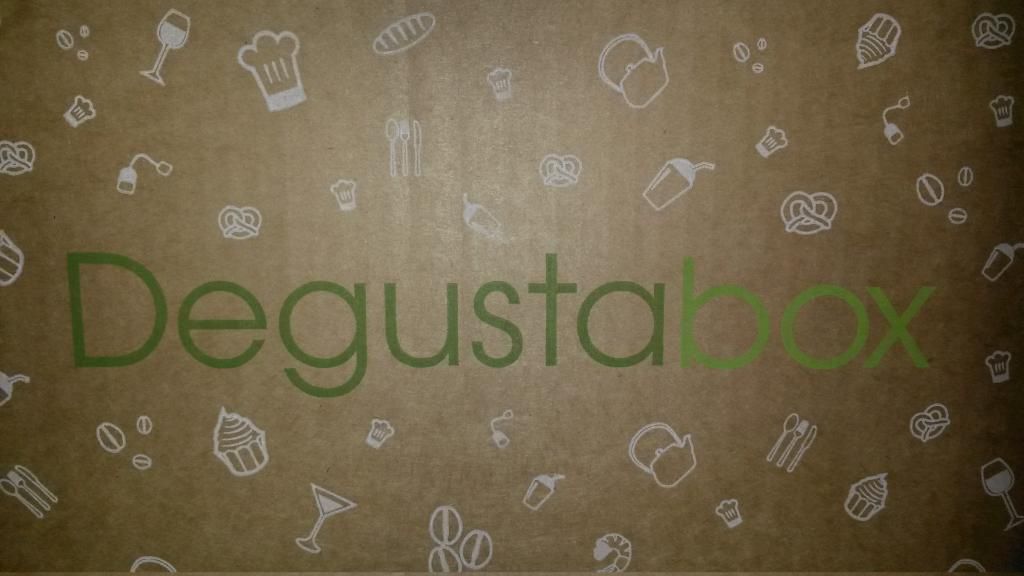 So I enjoyed my first Degustabox so much that I decided to stick with it for another month. In this months box I received:
3 bottles of ZEO drinks (pea

c

h & grapefruit, citrus crush & lime zest)

3 packets of Portlebay Kracklecorn (popcorn) (crispy bacon & maple syrup, sweet & salt, chilli & lime)

6 packets of Maggi sauces

Dr. Oetker Eton Mess and Violet Crystals

2 Hornsby's Apple & Blueberry cider

Green & Blacks Dark Chocolate & lemon chocolate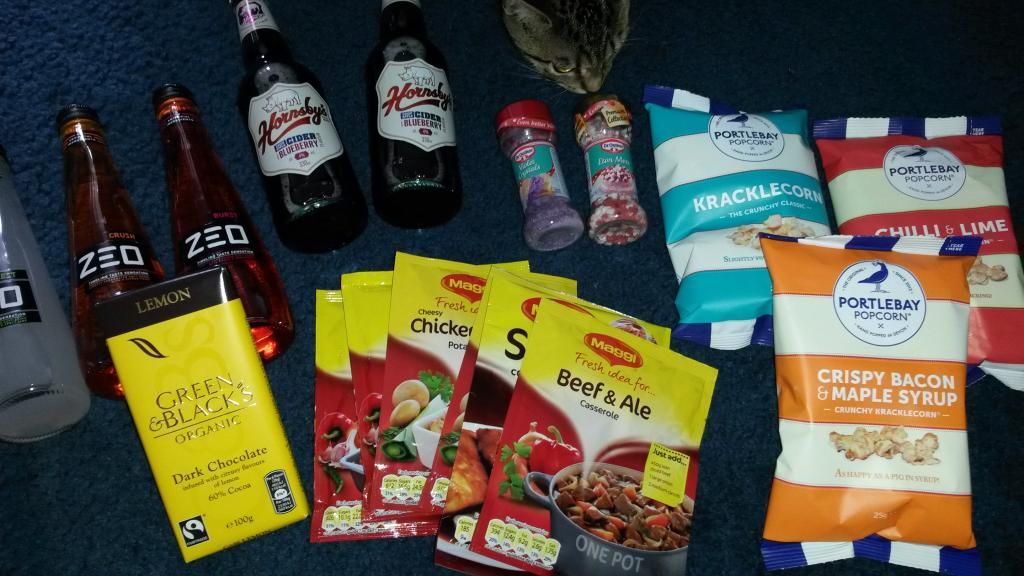 Unfortunately a lot of this box won't get used straight away (Maggi's and Dr Oetker) and the popcorn will need to be sampled and reviewed by Jamie.
What I can review: firstly the chocolate. Dark chocolate isn't my thing BUT this was lovely, just a square or two totally satisfied any sweet craving I had. This I would possibly buy again.
Secondly, Hornsby's apple & blueberry cider. At first I thought this was very 'odd' tasting but I have to admit half way through a cold bottle on a Friday night I was quite enjoying it. Would I buy it? Potentially. It makes a bit of a refreshing difference from my normal Rekorderlig mixed berry or strawberry & lime.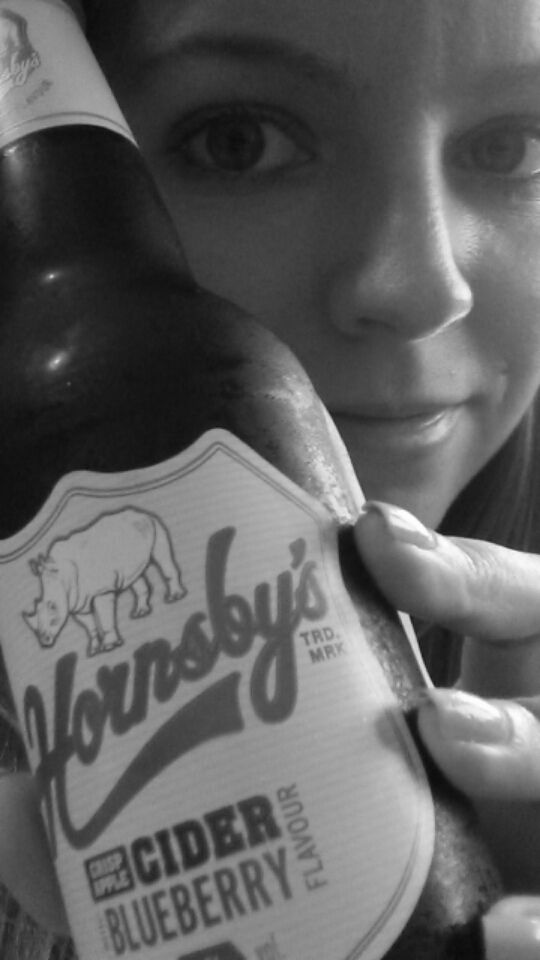 Rudi enjoying the box again - pretty sure he's looking forward to it more than me!